John Henry Lawson Watkins
Recorded on the group's memorial plaque as "Lawson Watkins", probably due to being named after his father, John Henry Lawson Watkins lived in Bargates and was a member of Leominster Boy Scouts in the 1930s. By 1944 he had joined the RAF and had reached the rank of Flight Officer with 265 Squadron based in at Diego Suarez in northern Madagascar protecting merchant shipping in the sea lanes around the Cape of Good Hope.
The Hunters
His comrades remembered 'Johnny' Watkins as a 'quiet, shy and slightly introverted Englishman' who found himself on Catalina H-265 in a crew of real characters.
He was second Pilot to Flight Lieutenant 'Jock' William Stewart Lough, a man described as a 'likeable, rugged Scot, rather unruly and not given to observing the niceties of dress or etiquette but a born leader and someone you would like to have with you if you ever got into a scrap'. Then there was Flight Sergeant "Stan" Surtees Elliot. Immortalised as "The Halton Wing Walker", he was awarded the Air Force Medal in 1941 for climbing out on to the wing of an ancient Vickers Vincent biplane whilst it was in flight to spend twenty minutes wrestling with a burning tyre that threatened to bring the aircraft down!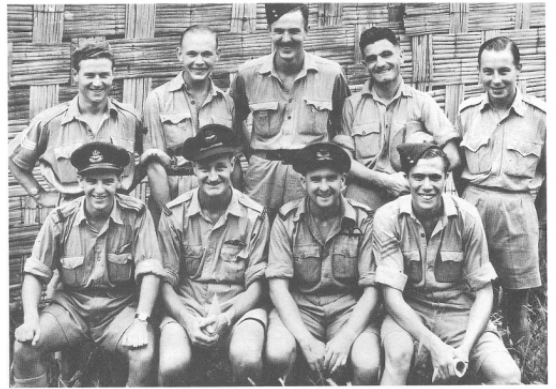 The crew of H-265. Back Row Left to Right: F/Sgt Glynn; F/Sgt Baines; Sgt Dow; F/Sgt Elliot AFM; F/Sgt Popple
Front Row Left to Right: F/O Willis; F/O Lough; F/O John Watkins; F/Sgt Bickmore
The Grey Wolf
U-862 was launched 7 October 1943 under the command of Kapitänleutnant Heinrich Timm, a successful U-Boat ace and one of only 17 navy officers to be awarded the Knights Cross. One of Hitler's "Grey Wolves" U862 was part of the specialized "Monsun Gruppe" ; submarines that were intended to operate a very long way from home and attack allied shipping in the Indian Ocean. This was one of the few examples where Japanese and German forces fought alongside each other. Leaving Kiel in late May 1944, after a brief stop in Norway , they headed southwards to the Cape of Good Hope. Amongst the seven ships that she sank on this voyage was the SS Radbury whose survivors spent an incredible 10 weeks marooned on a desert island. They survived on water from an ingenious homemade desalination device rigged up by one of the Chinese crew before being finally spotted by another Catalina and rescued.
Another Dull Patrol
Many Catalina patrols in the Indian Ocean were uneventful, finding an 88m long submarine in thousands of square miles of water was like looking for the proverbial needle in a hay stack. The evening of 20th August 1944 was just such a patrol. H-265 was flying at the centre of three Catalinas traveling about 200 miles apart over the Mozambique Chanel and heading towards Durban in South Africa. Suddenly the silence of airwaves was broken by the scream of Morse code: a call sign "H" followed by two bursts of "S-S-S" indicating that an attack on a submarine was in progress. All radio traffic ceased so that a further message could be sent but none was ever received.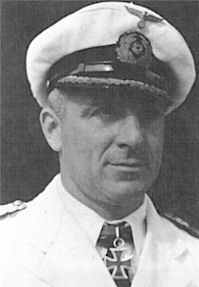 Kapitänleutnant Heinrich Timm
Aftermath
After waiting hours for news of their comrades there were some debate as to what to do. Despite HQ's insistence that the remaining Catalinas continue their patrols, Squadron Leader Pete Seymour finally instructed one of them to search H-265's last known position. After three or four days searching only an empty yellow dingy was spotted. U862 continued its patrols in the Far East with Timm becoming more and more bold, his audacity peeking when he sneaked into the New Zealand port of Napier. When Germany surrendered in 1945 Timm put into Japanese occupied Singapore and handed the vessel over to his allies. Renamed I-502 by the Imperial Japanese Navy it was finally surrendered in August 1945 before being scuttled in February 1946. Timm and his crew were in Singapore when the British forces arrived on 12 September 1945, were taken to England and placed prisoner of war camps in North Wales. Timm was one of the very last to be released, in April 1948.
Once in captivity the crew confirmed H-265s fate but due to administrative errors the British authorities never informed their families. As a result the only information the Watkins family would have received was a simple telegram informing them that Flight Officer John Watkins was "Missing presumed killed". In the mid-1990's author Arthur Banks was researching his book "Wings of The Dawning" when he came across the story of the "Missing Cat". After extensive research, both in Germany and the UK, he tracked down several members of U862's crew including Albert Ridder who, after being released from the POW camp, had married a local girl settled in Wales. Ridder was not only able to provide Banks with an eye witness account but also two complete war diaries and photographs.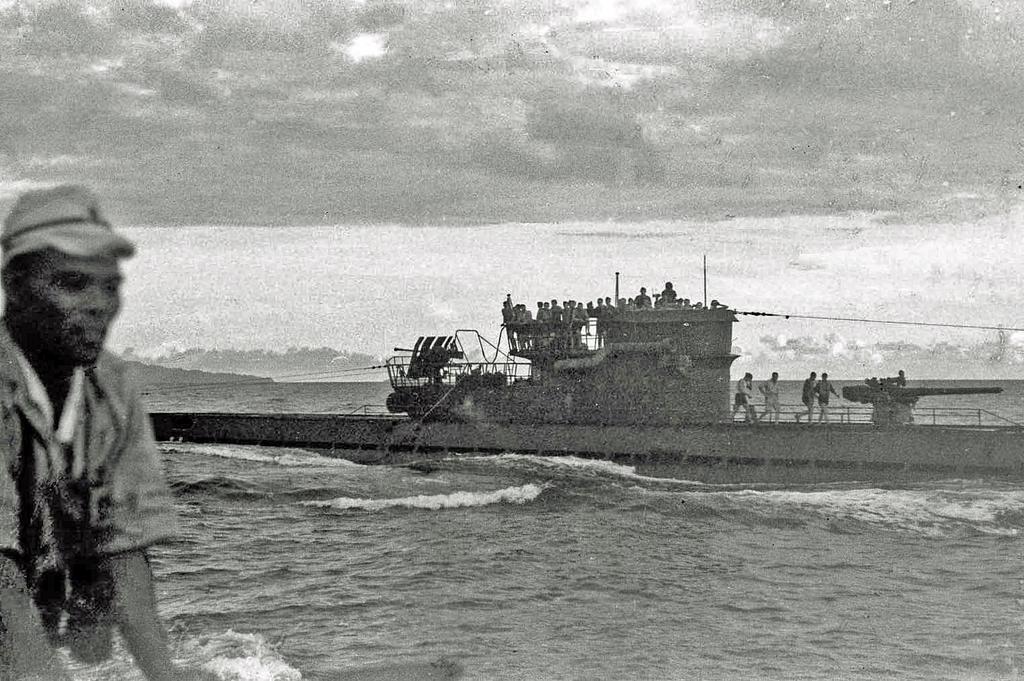 U-862 In the Indian Ocean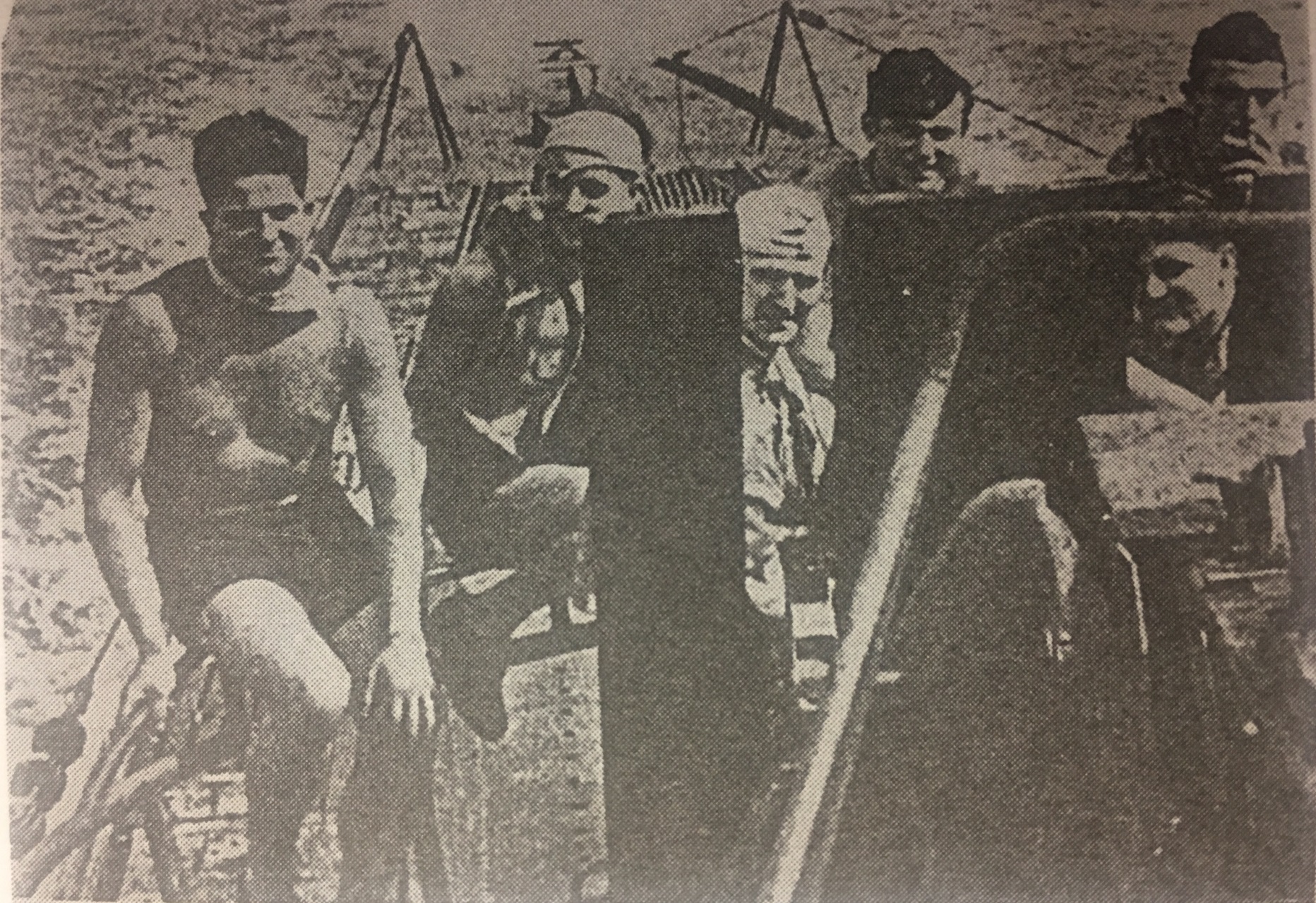 Fredriech Pietl
Reflection
The young man on the left of this photo is Fredriech Pietl one of the sailors who fired the shots that lead to the death of another young man from our home town.
There are a number of accounts in Bank's book where Catalina and U-Boat crews express mutual respect for each other. It would be wrong to portray this event as some kind of David and Goliath battle, the Catalinas were successful submarine hunters and this was a genuine fight to the death; the German crew speaking of their "relief of having survived" H-265's attack. Yet, just a few years after that fatal day, Heinrich Timm had reached the rank of Kapitän zur See (Captain) in the West German Navy. He had switched from mortal enemy to helping defend Western Europe against our former allies; the Soviet Union. There are times when the human race really is a baffling species.